Nyhet 2020-04-24
News from Southern Africa
ANGOLA: Civil society supports vulnerable people
The Angolan government has extended the State of Emergency to try preventing an increase in the infection rate of the coronavirus. The effects of this extension leave the poor population without food and essentials. The government is unable to meet the needs of the people; thus several companies, private institutions and individuals are joining the Angolan government's efforts to distribute basic food packages to the most vulnerable people as part of the Emergency Plan.
Read more here
MOZAMBIQUE: Dozens killed in Mozambique for refusing to join terrorists
At least 52 people were massacred in a village in northern Mozambique, local police confirmed on Wednesday, when they refused to join a regional Islamist terror group. In the two years since the insurgency began in Mozambique's isolated northern regions, more than 200,000 people have had to flee their homes and more than 900 people have been killed, according to the Armed Conflict Location and Event Data Project (ACLED).
Read more here
NAMIBIA: Free Food Distributed to Gobabis Street Kids
The Ministry of Gender Equality and Poverty Eradication has prepared and distributed food parcels to 35 households with children living on the streets of Gobabis in the Omaheke region. "The lack of food at home is one of the major reasons children in the region live on the street. This is in addition to other social issues such as encouragement by parents for the children to go to the streets and beg for food and money to sustain the households
Read more here
SOUTH AFRICA: Evictions, power cuts heighten South Africa housing crisis amid lockdown
On Thursday, South African President Cyril Ramaphosa said lockdown measures would be gradually eased from May 1. More than 3,900 people in South Africa are reported to have been infected by the respiratory disease and at least 75 have died. South Africa's coronavirus lockdown is worsening the country's housing crisis, despite government orders to suspend evictions, residents and activists warned. With many unable to work or pay rent since stay-at-home orders went into effect on March 27, shack dwellers and renters are particularly vulnerable to having their utilities shut off or being evicted from their homes, rights groups say.
Read more here
ZIMBABWE: Malaria claims 131 in three weeks as country focuses on Covid-19
While the country turns all efforts and resources towards fighting the Covid-19 scourge, it has emerged malaria has claimed 131 lives since the beginning of April. The negative development has sparked confusion among Zimbabweans with some claiming authorities could be erroneously treating Covid-19 as malaria deaths.
Read more here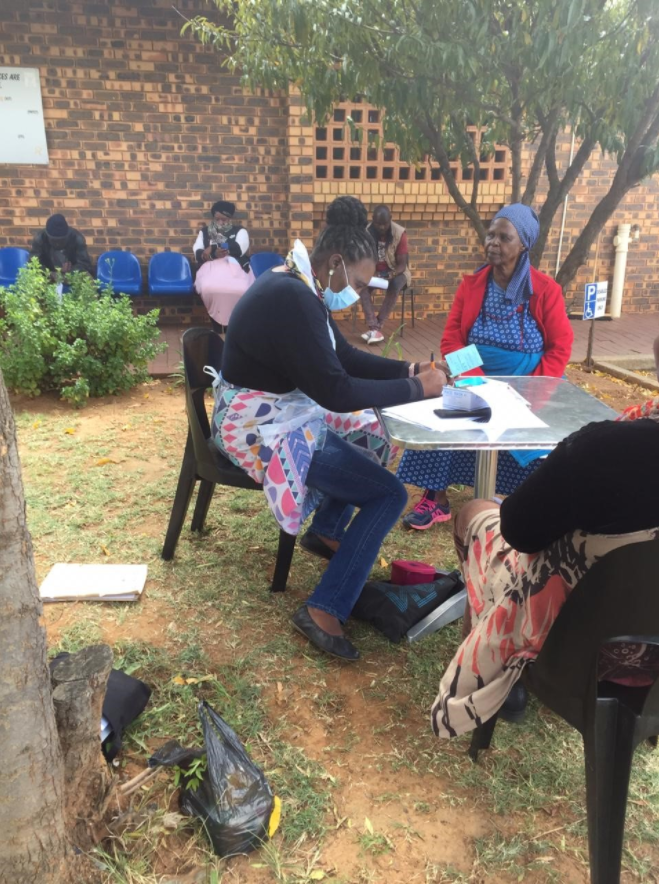 Stöd vårt arbete!
Våra månadsgivare – Afrikapartners, är otroligt viktiga. Regelbundet stöd gör det möjligt för oss att arbeta långsiktigt och göra verklig skillnad för människor i södra Afrika. Andra sätt att stödja vår arbete är att swisha ett bidrag eller köpa en gåva.